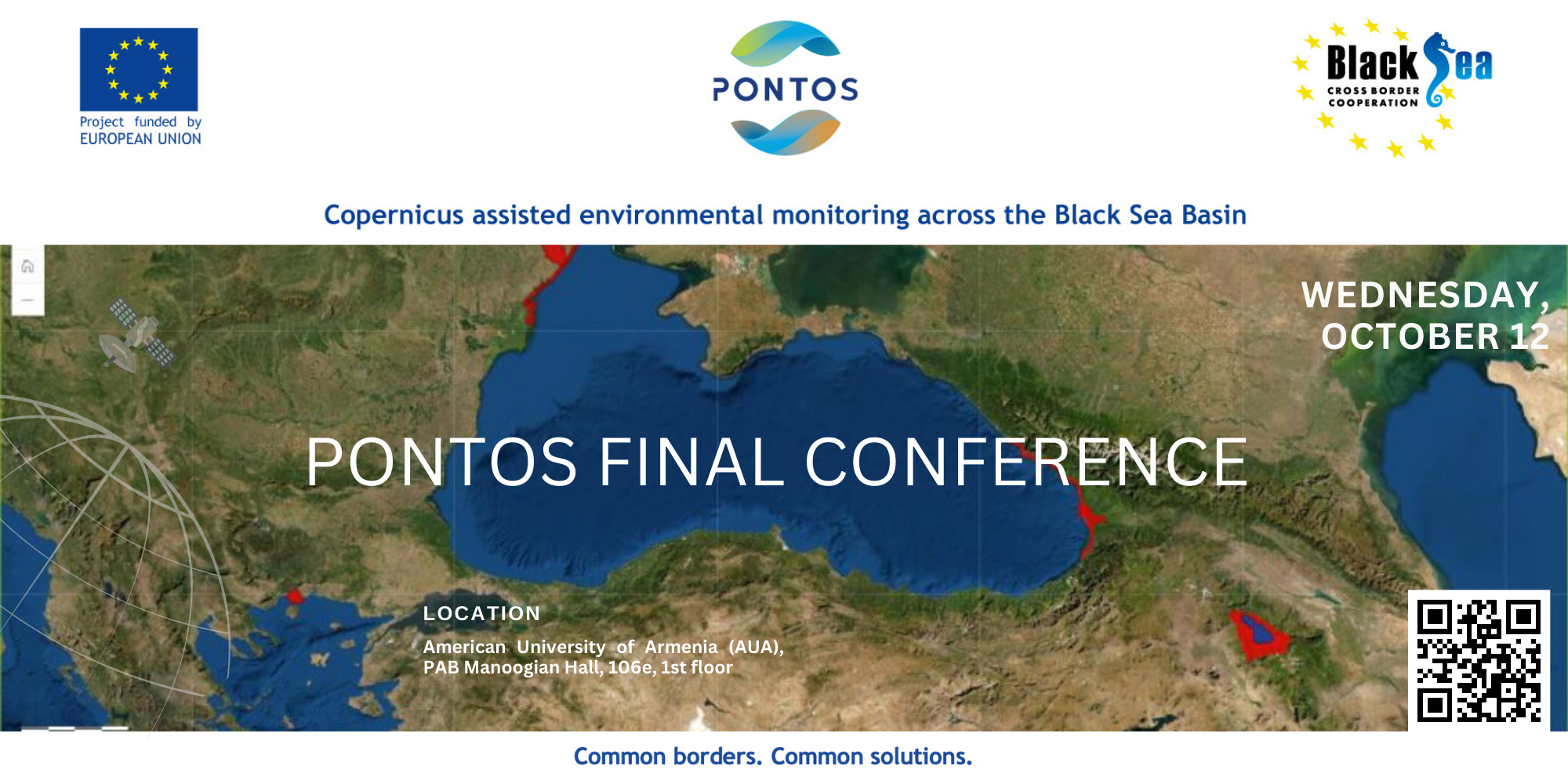 About Conference
The AUA Acopian Center for the Environment is inviting you to the Final Conference of the EU-funded "Copernicus Assisted Environmental Monitoring Across the Black Sea Basin (PONTOS)" project.
The aim of the conference is to summarize the work done by the project partners regionally, the problems addressed and the impact, share the experience with the stakeholders. The Conference brings together all the project partners from four countries as well as the Armenian stakeholders including local and national public authorities, academic and research institutions, NGOs, etc.
The Conference will take place on October 12, 2022, 9:30 – 16:00 (Armenian standard time) at the AUA premises (location: Manoogian Hall, 1st Floor, PAB, address: 40 M. Baghramyan Avenue, Yerevan, 0019 Armenia).
Language of the Conference: Armenian and English (translation is available)
Registration is open. All interested parties are invited to register and attend: https://forms.gle/U7FZ76Pu9UKM5pEc7
PONTOS is a 30-month project funded by the ENI CBC Black Sea Basin Programme 2014-2020. The AUA Acopian Center for the Environment is the lead partner for this one-million-euro project, with project partners including the Environmental Protection and Mining Inspection Body of the Republic of Armenia, Centre for Research and Technology Hellas (Greece), Democritus University of Thrace (Greece), Green Alternative (Georgia), and Odessa National I.I. Mechnikov University (Ukraine).
In case of questions, please do not hesitate to contact us at [email protected]
PRESS RELEASE
SPEAKER SESSION