The American University of Armenia (AUA) Acopian Center for the Environment is happy to host Ms. Siniorita Chatziapostolidou from Greece within the EU Interreg Volunteer Youth (IVY) programme, which offers the opportunity to young people aged 18-30 to volunteer in EU's cross-border, transnational, or interregional programmes and related projects. With solidarity and volunteering at the heart of IVY, this initiative is part of the European Solidarity Corps. Read more about IVY on the official website.
Ms. Chatziapostolidou has an Integrated Masters in Design Engineering from the University of the Aegean School of Engineering Department of Product and Systems Design Engineering. She brings her skills and knowledge to the project, contributing to improving the UI/UX design of the PONTOS website, research on developing Serious Games by utilizing Copernicus assisted environmental monitoring across the Black Sea Basin – PONTOS  project outputs, and other tasks related to the project. PONTOS is a 30-month project funded by the European Union's ENI CBC Black Sea Basin Programme 2014-2020.
Through this partnership, AUA Acopian Center for the Environment affirms its role as a regional hub of excellence and cooperation, enabling participating youth to develop their skills while promoting
solidarity and raising awareness of the Interreg impact.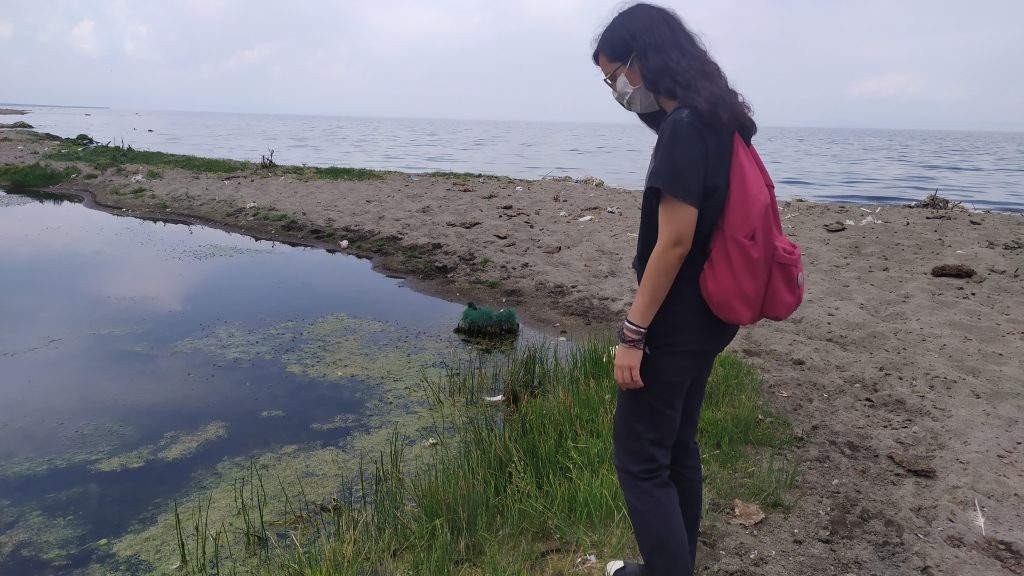 Siniorita at the Armenian Pilot Area, Lake Sevan, during a project field visit.